Potential new members and guests are welcome on our rides, just introduce yourself to the ride leader and they will tell you all you need to know.
Swindon Road Club are active all year round and have a number of regular rides, our routes vary from week to week to mix up the cafés and are dependent on weather conditions. All ride routes are posted on Facebook and WhatsApp and the table below highlights our ride structures. Saturday and weekday  Rides meet at Hook Close,  Freke Arms, and Ridgeway Farm School (see table below).
For Sunday rides we also have designated meet points around Swindon, these are:
The specific Sunday meet point will be advertised weekly on our ride posts on Facebook, so please check there before riding.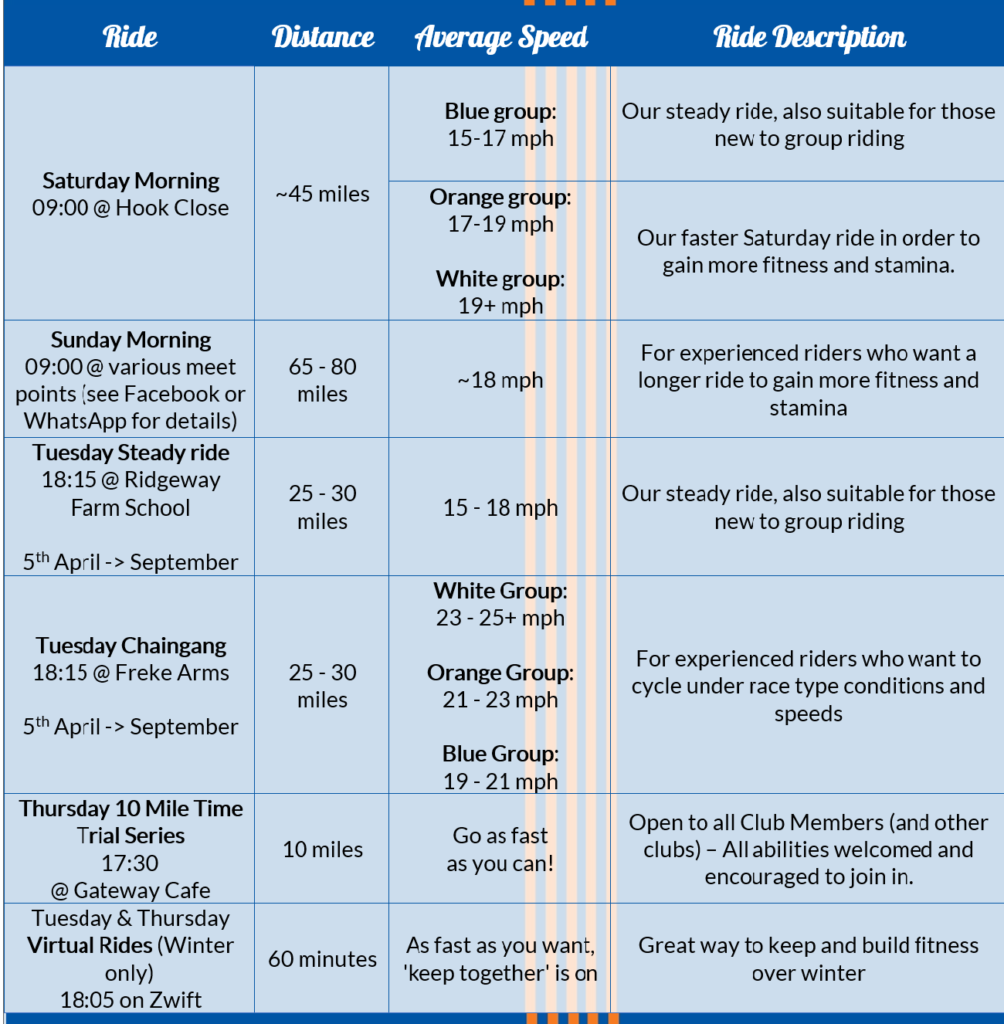 Please make sure that you have read our Code of conduct and group riding tips before taking part in any of our rides, especially group riding tips part 2 if you're joining the Tuesday Evening Club Rides (see below).
Rides start promptly, so please ensure you are at the meeting point in good time. Those under the age of 16 must be accompanied and supervised by a parent at all times. See our Code of Conduct for more information for parents and younger riders.
All riders should be self-sufficient and should bring their own drinks, snacks and spare inner tube(s) money, tyre levers, pump and money for cafe stops.